Curtis & Kim Jones Mountain Gypsy Music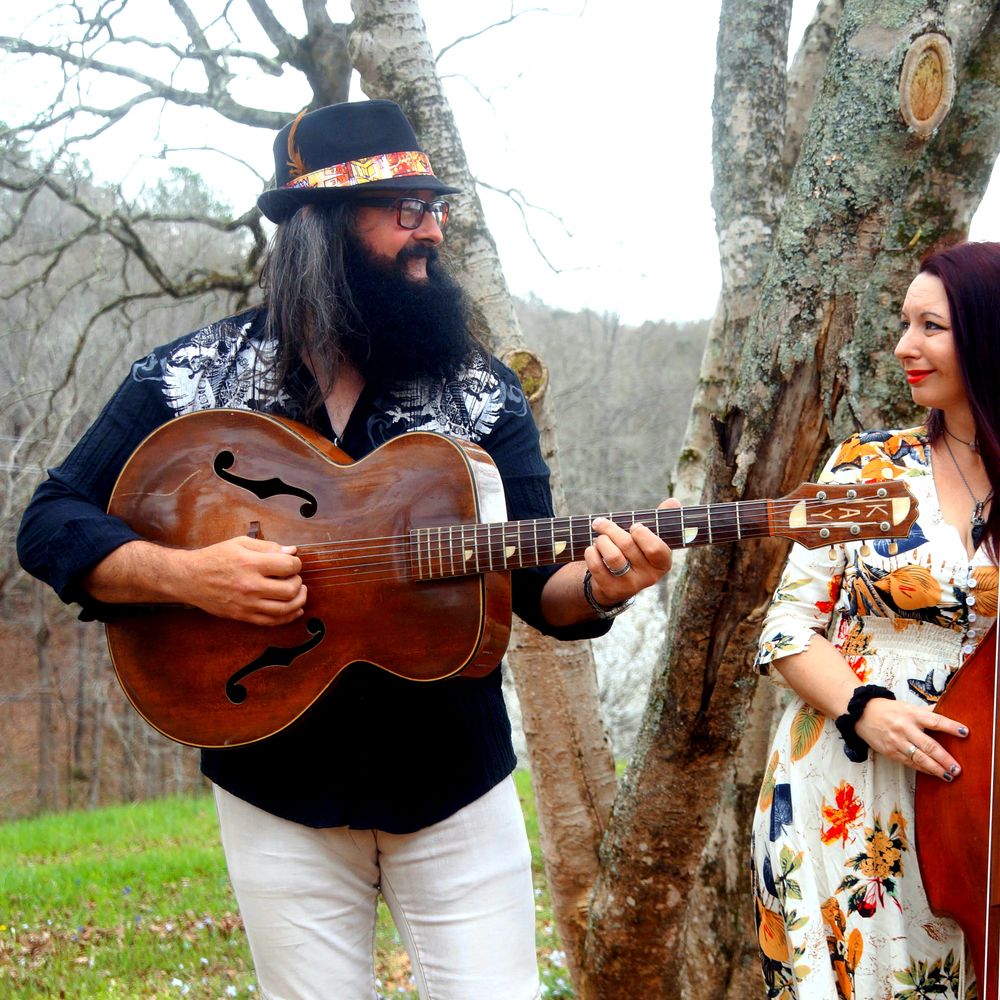 Curtis & Kim Jones Play "Mountain Gypsy Music". This is a style of music invented by Curtis many years ago. It interweaves the styles of Bluegrass, Jazz, Gypsy Jazz, Spanish Flamenco Music, Pink Floyd style Ambient Rock, Classic Rock, Mississippi Delta Blues, James Taylor style Contemporary Music, and a splash of Folk Music. It is not usual to hear songs from every one of these genres played at their shows. Curtis often incorporates other instruments as well- Guitar, Mandolin, and Banjo are common. Kim plays Upright Bass, Occasional Keyboards, and sings! If you are looking for the most eclectic show around, THIS IS IT! 
Curtis Jones & Primal Roots
Primal Roots is  Curtis' take on a combo of Bluegrass and Old Time music played in the most musically technical way possible.  Curtis says " I have always loved Mountain Music, Bluegrass and Roots Music from many different Countries. I love the Primal sounds and influences that come in these styles of music. So that's where I got the name because my music always is Primal and its always Roots Music".
Curtis Jones Solo~ Flamenco Jazz
Curtis Jones with, a loop station offers a very entertaining Solo Show as well! Check out this Smokin' Rendition of " Sweet Georgia Brown"!